Watch The short film
'Baggage' noW - for free!
The following short film is a Dark Comedy and recommended for mature audiences
About Baggage
The idea for Baggage started in early 2014 when Andi Behring wrote the screenplay after hearing an urban legend about a girl in New York having the worst day ever. After several rounds of revisions and meeting with her production team, the decision was made to do this short as big and best they could. They decided to shoot all interior locations in Atlanta, and all exteriors in New York City.
In an effort to fundraise for production, the script was entered into screenwriting competitions across the globe. Baggage was well received and has since been featured in the Houston Comedy Film Festival, Las Vegas Screenplay Competition, Nashville Film Festival, Milledgeville Film Festival, Canada Independent Film Festival where it won second place for short narrative films, the APM Short Screenplay Competition, the London Film Awards and the 2016 Artists Alliance Short Screenplay Competition.
Once enough fundraising had been generated to Andi's dream short, she started her own production company in January of 2016, and And D Productions, Inc. was born – also known as &D Productions. Filming was completed on their first official project "Baggage" in May of 2016 in New York City. Baggage completed post production in September of 2016, and Andi is now working on developing Baggage into a full length feature screenplay as well as working as a location manager in Atlanta, Georgia.
Baggage has since been featured in the NYC Shorts Fest, the USA Film Festival, and the Madrid International Film Festival. Coming up next, Baggage will be featured in the Southern Shorts Awards in Roswell, Georgia on July 15th, 2017. It is nominated in the Best Comedy Short category, as well as Best Actress for Allie Ficken, and Best Cinematography for our Director of Photography, Sean Cruz. Then Baggage heads back to NYC to be featured in the Summer Series in the NewFilmakers - New York installation on August 23rd at the Anthology Film Archives. And finally, over the last weekend in September, Baggage will make it's West Coast premiere at the Breckenridge Film Festival in Colorado.
Film Festivals
Baggage has been featured in over 35 different film festivals so far! It has most recently been screened in the Brazil Film Festival, Hollywood Comedy Shorts at the Chinese Theater in L.A., Huntington Beach Film Festival, California Film Awards (Gold Award), the Southern Shorts Awards (Best Cinematography, Best Comedy Award) and the London Film Awards (Golden Lion Award for "Best Actress" to lead Allie Ficken). It has also been featured and in the Cinema on the Bayou Festival in Louisiana, the USA Film Festival in Texas, Madrid International Film Festival, Breckenridge Film Festival, Anchorage Alaska Film Festival, Los Angeles Cinefest, Knoxville Film Festival, New York Shorts Fest, Charlotte Film Festival, The Valley Film Festival, The Big Apple Film Festival, Austin Indie Fest, BLOW UP Film Fest Chicago, the Fort Lauderdale Film Festival, the Sacramento Film and Music Fest, and the Broad Humor Festival in Los Angeles.
Hollywood Comedy Shorts Film Festival - April 2018
Baggage screens at the famous Chinese Theater on Hollywood Blvd!
Baggage's latest screening was on April 21st 2018 at the Hollywood Comedy Shorts Festival, held at the Grauman's Chinese Theatre in Hollywood. Lead Actress Allie Ficken, Writer/Director Andi Behring, and Cinematographer Sean Cruz were all in attendance as the short screened in the "Dark Comedy" block on Saturday night.
Allie Ficken wins the Golden Lion for "Best Actress" at the London Film Awards!
Woohoo! Go Allie! Check out their website for more information.
Best Short Award Winner at California Film Awards!
We are honnored to have won this prestigious award!
Baggage screened on October 22nd at 2:00 PM at the Cobb Plaza Cinema Cafe in Orlando!
We are thrilled to have Baggage officially featured in the upcoming Charlotte Film Festival at the end of September! Check out their page for more updates and information.
 
Broad Humor Film Festival
Baggage was officially featured over Labor Day Weekend in Los Angeles in the Broad Humor Festival, which focuses on women's comedy.
Peachtree Village Int. FF
Screening locally in Georgia on October 26th-29th, 2017, from 4:30 - 5:00 PM at the Terminus Building in Atlanta, located at 330 Marietta St NW, Atlanta, GA 30313.
Sacramento Film and Music Festival
Baggage made it's NorCal debut on Saturday, September 23, 2017 from 3:00 PM – 5:00 PM at the Sacramento Memorial Auditorium. Several of the crew members are Sac State Alumni - Go Hornets!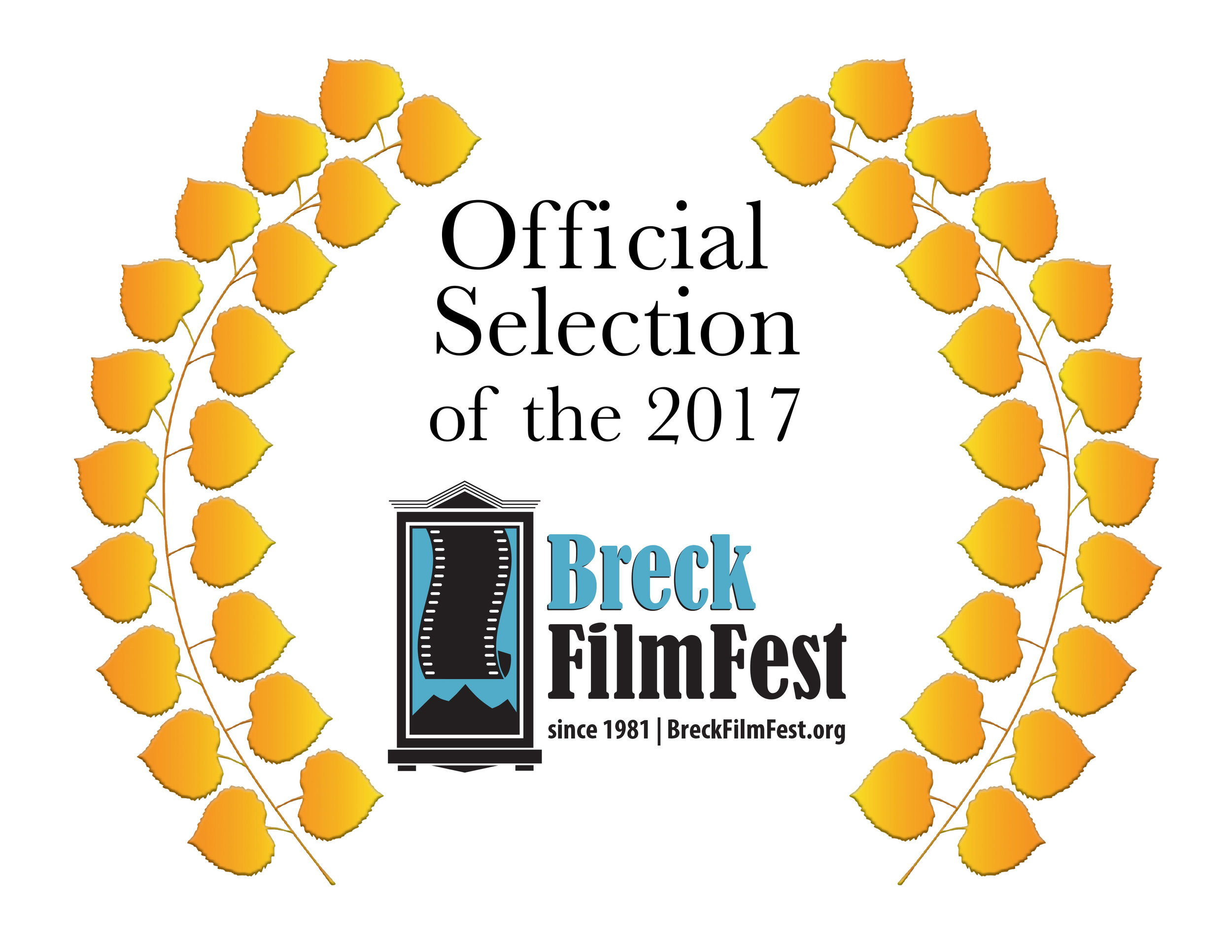 Breckenridge
Film Festival
Baggage made it's Tennessee debut in the Knoxville Film Festival on September 16th at 1:15 PM in Film Block 10 at the Regal Downtown West Cinema 8 in Knoxville.
Baggage proudly screened in Roswell, Georgia on July 15th at 6:00 PM as a featured short in the Southern Shorts Awards. It was nominated for Best Comedy, Best Actress (Allie Ficken) and Best Cinematographer (Sean Cruz). We are proud to announce Sean Cruz took home the award for Best Cinematographer out of over 100 films!
Moondance International Film Festival
"Being fearless & bold, Moondance is a unique film festival where monotonous conformity is considered mediocrity, and extravagant individualism, innovation, and experimentation is encouraged, awarded and applauded!" Based in Boulder, Colorado.
NYC Shorts fest 2017
Baggage screened at the Landmark Sunshine Cinema on May 30th, 2017 for it's world premiere!
USA FILM FESTVIAL 2017
We are proud to announce that Baggage was a finalist in the USA Film Festival 2017, which was held in Dallas, Texas in April.
Madrid International Film Festival 2017
Baggage will have it's international premiere in Spain on July 10th! Baggage is up for awards as it is nominated in the "Best Short Comedy" category, as well as the "Best Hair and Make Up Design" category. Congratulations to our outstanding Hair and Make Up Designer Elizabeth Moore on her nomination!
The short screenplay for Baggage has been officially featured in:
the London Film Awards, the Comedy Film and Screenplay Festival, Canada Independent Film Festival, Los Angeles CineFest, the Milledgeville Film Festival, APM Short Screenplay Competition, the Artist Alliance Short Screenplay Competition and the Houston Comedy Film Festival.
Behind the Scenes of Baggage
Logline
A comic tale of a small town girl who moves to New York City and realizes she's not in Kansas anymore. She's wide eyed about the high life of the big city - until she stumbles head first into the grip of it's charming low life's.
Short Synopsis
After moving to New York City from Kansas, Paige starts house-sitting for a family friend, which quickly turns for the worse through a series of unfortunate events. She then frantically wanders around the city, searching for a way to make it right. Along the way she makes a new friend, and ends up learning the true definition of karma.
Title: Baggage
Year of Production: 2016
Duration: 16:02 - 17:08 with credits
Country of Production: USA
Date of Completion: Sept. 9th, 2016
Genre: Dark Comedy
Format: HD
Frame Rate: 23.976
Shot on: ARRI Alexa
Sound Format: 5.1 Surround
Language: English
Filming Days: 5
Filming Locations: Atlanta, GA
& New York City, NY
Contact &D Productions
Please reach out to us with any inquires and you will get a reply within 24 hours! Thanks!
Please complete the form below